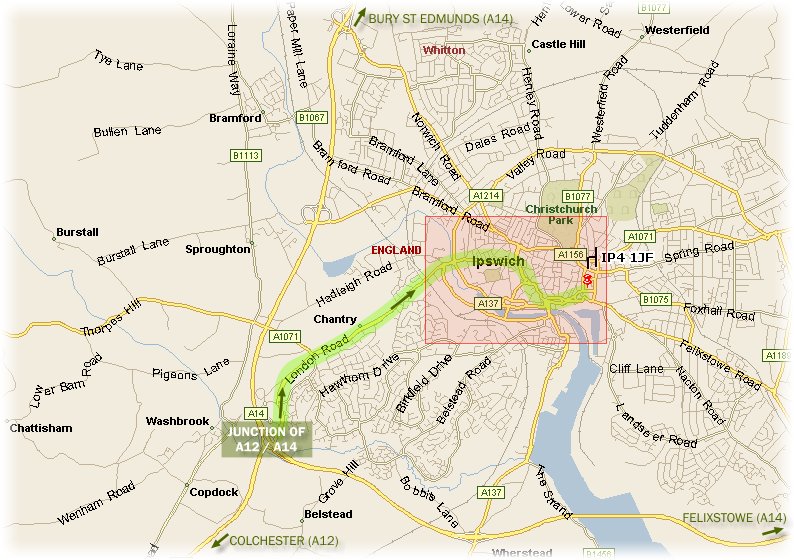 At junction of A12/A14 (Copdock Interchange; by Tesco and Toys r Us), follow signs to Ipswich.
Continue straight on into town, passing Chantry Park on the left, then Sainsbury's on the left and Lidl on the right.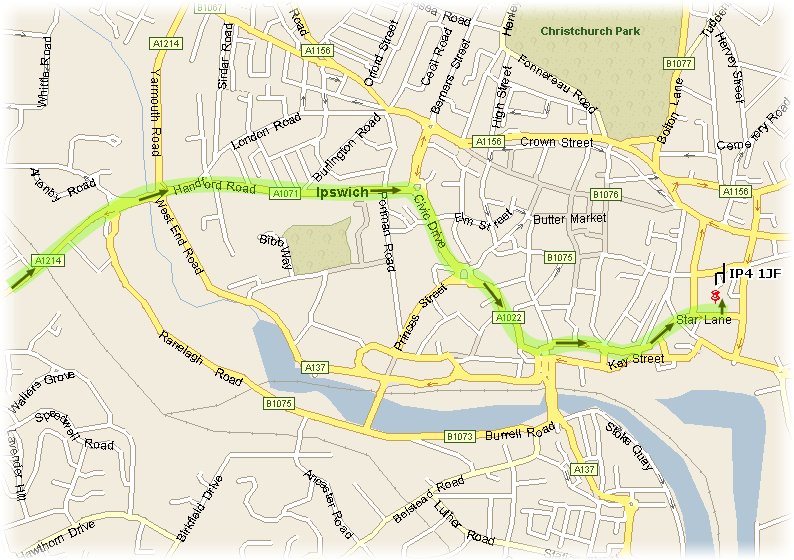 Upon reaching the Wolsey Theatre roundabout, where it's no longer possible to carry straight on, turn right (third exit).
At the next roundabout, by the black glass Willis building, take second exit.
When the road expands, move into the left hand lane, and go straight over at next roundabout, keeping in the left hand lane.
Continue straight on, and when the road curves to the left, enter the bus lane.
Immediately after, take first turning into driveway on the left (signed Pennington - Flats to Let).
Flat 6, IP Central
Star Lane
IPSWICH
IP4 1JF